Saturday 9 October 2021, 7.30pm, St Peter's Shipley
Raising funds for St Peter's Church Hall Roofs Appeal
Entry – Pay as you Feel (suggested donation £10 per adult)
The Great Yorkshire Chorus is a local 100-strong contemporary choir, formed in 2018. They sing a range of material including pop, gospel and world music. During the pandemic, the choir had to find creative ways to continue to sing together without being in the same room – with You Tube videos, Zoom rehearsals and even an online Christmas Concert.
When singing was first allowed again outdoors in May this year, the choir began to meet to sing together each week in St Peter's church car park – despite getting very wet in a heavy downpour at their first gathering! They are now delighted to be back indoors at their regular rehearsal venue in the Victoria Hall Saltaire and preparing for a great live concert return, at St George's Hall Bradford this Christmas, and their first tour together, to sing at the Edinburgh Festival next summer.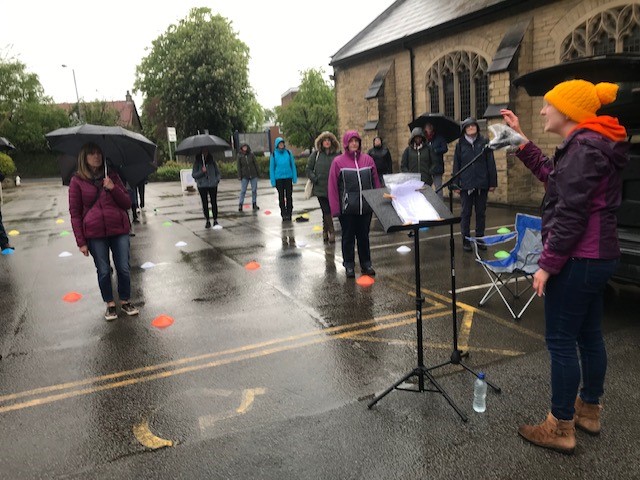 The choir will be making a return visit – indoors this time! – to St Peter's on Saturday 9 October at 7.30pm for a concert to help raise funds to boost our appeal to raise £125,000 to replace the church hall roofs – a key facility that provides a home to a range of local community groups – and to install solar panels to reduce our carbon footprint.
Entry will be on a Pay as you Feel basis – suggested donations £10 per adult.
Ticket donations will be collected on the night at the door – card or exact cash payments only please.
You must reserve your tickets in advance, so we can manage numbers.
You can either:
Contact the church office by phone or email with your name, contact email or phone number and the number of tickets you would like to reserve.
There will be an interval and soft drinks will be provided.